Kentucky authorities search for 18-year-old, 13-year-old girlfriend suspected of … – Fox News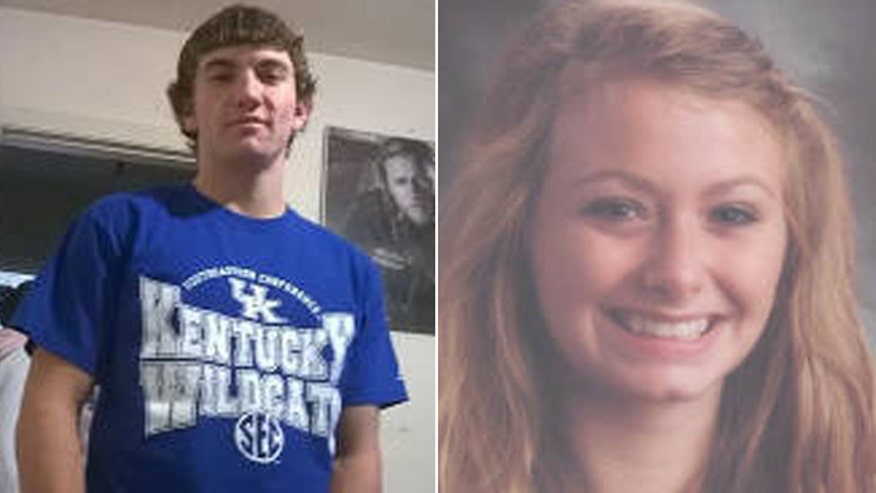 Authorities in Kentucky are looking for an 18-year-old and his 13-year-old girlfriend, who are suspected of carrying out a string of burglaries and car thefts across the Southeast. 
Dalton Hayes and Cheyenne Phillips were reported missing on Jan. 3. Authorities believe the couple stole a neighbor's red Toyota pickup truck and fled the state. WDRB reported that surveillance video located the pair in the truck outside a Wal-Mart in Manning, S.C. The couple were captured in surveillance footage entering the store, where investigators believe they passed a bad check.
On Thursday, the Grayson County (Ky.) Sheriff's Department said the teens ditched the Tacoma truck in Henry County, Ga., about 30 miles outside Atlanta. Officers said the couple may now be traveling in a stolen 2001 silver Toyota Tundra with a certified firefighter license plate reading CF116I.
"There were two stolen guns in the Tundra. I'd consider them armed," Grayson County Sheriff Norman Chaffins told reporters Thursday. "The longer they're gone the worse the situation can become and we don't want it to get any worse than it is … I'm just afraid that he's going to wind up getting her hurt and she's not going to return." 
WDRB reports that both of Phillips's parents say their daughter is a notorious liar, and say she may have told Hayes that she was 19 when their relationship began. Court records seen by the station show that Hayes is already facing outstanding burglary and theft charges in Grayson County, which is located southwest of Louisville. 
Anyone with information on the teens whereabouts is asked to contact the Grayson County Sheriff's Office at (270) 259-3024.
CommentsWrite a Reply or Comment: