More Arrests in Threats to New York City Police Officers – ABC News
Two more people have been charged with threatening NYPD officers, including one who allegedly called a threat into the grieving police precinct of two officers who were slain last weekend.
The NYPD said 41-year-old Tyrone Melville allegedly called the 84th precinct switchboard, where the slain officers were based, at 4:30 a.m. Tuesday and said he wanted to kill more police.
When Melville allegedly called the precinct, he identified himself as the dead suspect, Ismaayil Brinsley, and asked for Officer Ramos.
According to police, the officer who answered the phone said, "Is this a joke?" Melville answered that he was looking for Officer Ramos so he could remove the bullets from his head and "shoot more of you guys."
Melville was arrested at his Upper Manhattan home and charged with felony making terroristic threats and aggravated harassment.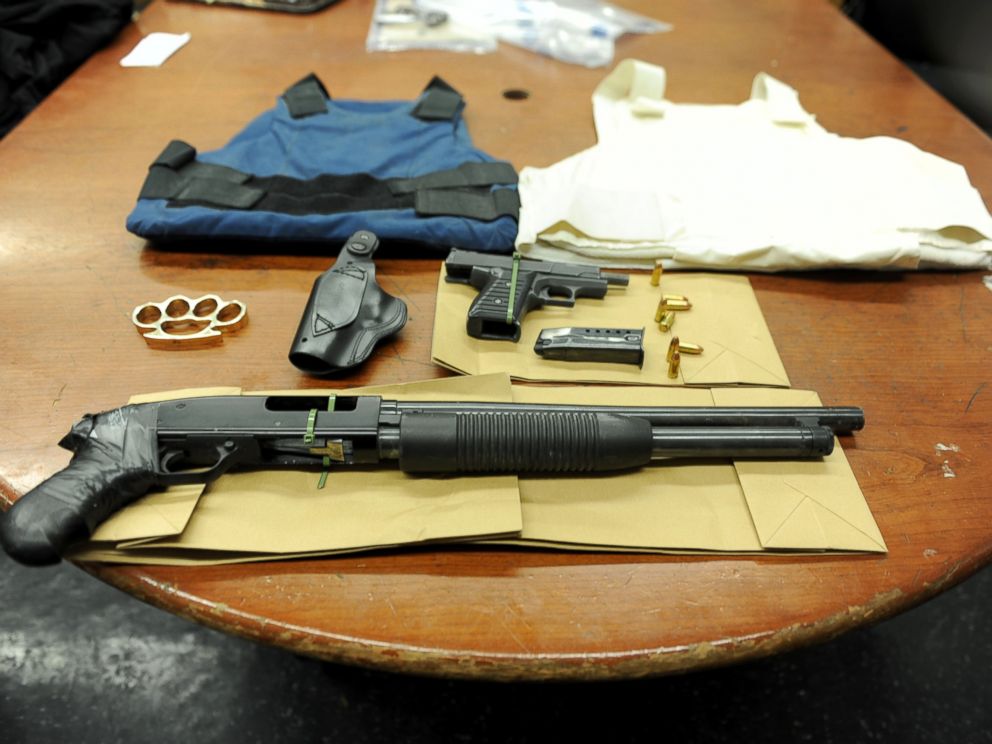 In a separate arrest, 26-year-old Jose Maldonado of Brooklyn posted a threat to kill police on Facebook. "Might just go out and kill two cops myself!!!" he allegedly posted, along with pictures of the two officers lying in the streets, and photos of a Tech 9 and a MAC-10.
Detectives spotted his threatening Facebook posts on Christmas Eve morning, and he surrendered to detectives in the 90th Precinct by the end of the day. He was charged with felony making terroristic threats, police said.
Six people have now been charged with threatening the NYPD in days following the shooting.
Police said the others arrested were:
Devon Coley, 18, arrested 11 p.m. Monday, charged with two counts of making terroristic threats. Coley allegedly posted threatening remarks and photos on Facebook, including a photo of a gunman shooting into a police cruiser.
Robert Bowman, 52, arrested 7 p.m. Monday, charged with making a false report. Bowman allegedly called 911 falsely stating a cousin was planning to kill officers on Staten Island because of Eric Garner's death.
Yasin Shearin, 16, arrested 6 p.m. Tuesday, charged with making a terroristic threat. Shearin allegedly posted "let's kill the cops" on Facebook with a cartoon of a gun pointed at the head of a police officer.
Roberto Labita, 46, arrested 7 p.m. Tuesday, charged with making a false report. Labita allegedly called 911 and said he picked up a man who had threatened to kill police officers, later determined to be false.
Elvin Payamps, 38, was arrested Wednesday, after a witness overheard a male on his cell phone having a conversation about killing cops and possessing firearms in his house. He was charged with criminal possession of a weapon, a defaced weapon and a loaded firearm.
There have been at least 40 separate threats against New York City police since two officers were shot and killed in Brooklyn Saturday, the NYPD said Wednesday.
Half of those threats have been deemed not credible. The rest are still under investigation.
"All threats against members of the NYPD are taken seriously and are investigated immediately to determine the credibility and origin of the information," the department said in a statement.
CommentsWrite a Reply or Comment: