Al-Qaeda Yemen says it was behind 'Charlie Hebdo' attacks – USA TODAY
A top commander in a Yemen-based branch of al-Qaeda claims his group funded and planned the attack on 'Charlie Hebdo' in a new video. Meanwhile, the satirical magazine appears to have sold out of its controversial first edition since the attack.
VPC
A senior leader of al-Qaeda's affiliate in Yemen claimed responsibility Wednesday for the attacks on the offices of satirical magazine Charlie Hebdo that killed 12 people in Paris last week.
The group released a video Wednesday in which Nasr al-Ansi, a top commander of Al-Qaeda in the Arabian Peninsula, or AQAP as the branch is known, said the attack on French newspaper Charlie Hebdo was in direct retaliation for insulting the prophet Mohammed.
The video, released on Twitter, was briefly available on YouTube before being taken down.
In the 11-minute video al-Ansi criticizes France for belonging to the "party of Satan" and says that further "tragedies and terror" can be expected. Al-Ansi says that Yemen's al-Qaeda branch "chose the target, laid out the plan and financed the operation."
Al-Ansi calls Said and Cherif Kouachi, the brothers suspected of carrying out the attacks, heroes.
"Congratulations to you, the Nation of Islam, for this revenge that has soothed our pain," al-Ansi says. "Congratulations to you for these brave men who blew off the dust of disgrace and lit the torch of glory in the darkness of defeat and agony."
Last week, the same group released a statement to the Associated Press in which they said the Charlie Hebdo killings were in revenge for ridiculing Islam's prophet Mohammed but it did not provide any further detail. U.S. investigators questioned the authenticity of the statement at the time.
A separate video released last week by an al-Qaeda commander in Yemen, Harith bin Ghazi al-Nadhari, praised the attacks but stopped short of claiming responsibility for the terrorist operation.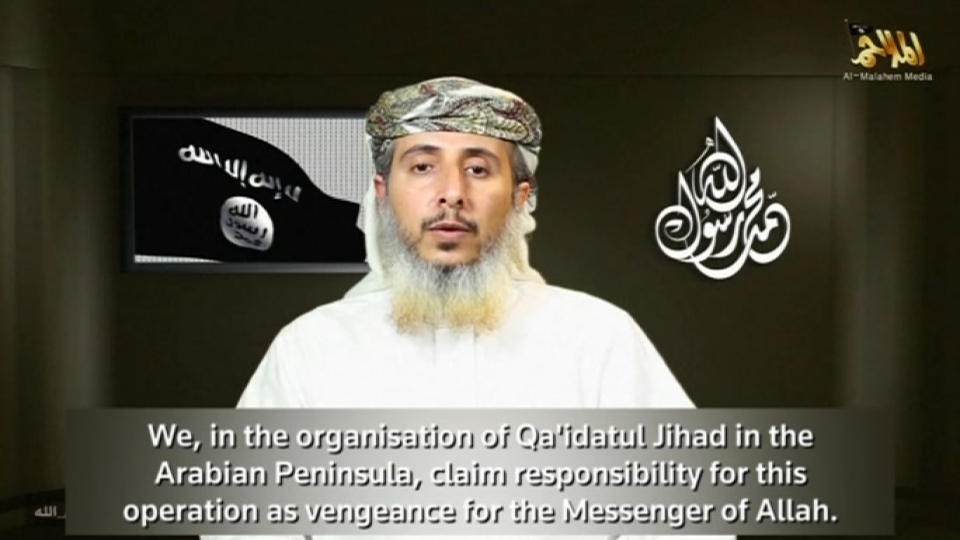 Video posted on a social media website purports to show Al Qaeda in Yemen claiming responsibility for the attack on French satirical newspaper Charlie Hebdo. Rough Cut (no reporter narration).
Video provided by Reuters
Newslook
Before they were shot dead by police, Said and Cherif Kouachi claimed to be acting on behalf of al-Qaeda in Yemen.
Amedy Coulibaly, the man shot dead by police after he held hostages at the Jewish supermarket, pledged allegiance in a video released on Sunday to Islamic State militants. He has suspected links to the Kouachi brothers but it is not clear if he was supported more widely by ISIS.
The development comes as the very first issue of Charlie Hebdo since the attacks was released Wednesday in France and appeared to immediately sell out at newsstands. A print run of 3 million, 50 times the normal circulation of 60,000, has been raised to 5 million, French media reported.
Meanwhile, authorities in France arrested at least 54 people for defending or praising terrorism, including the controversial comic Dieudonne, who posted comments on his Facebook account that since been deleted.
Contributing: Associated Press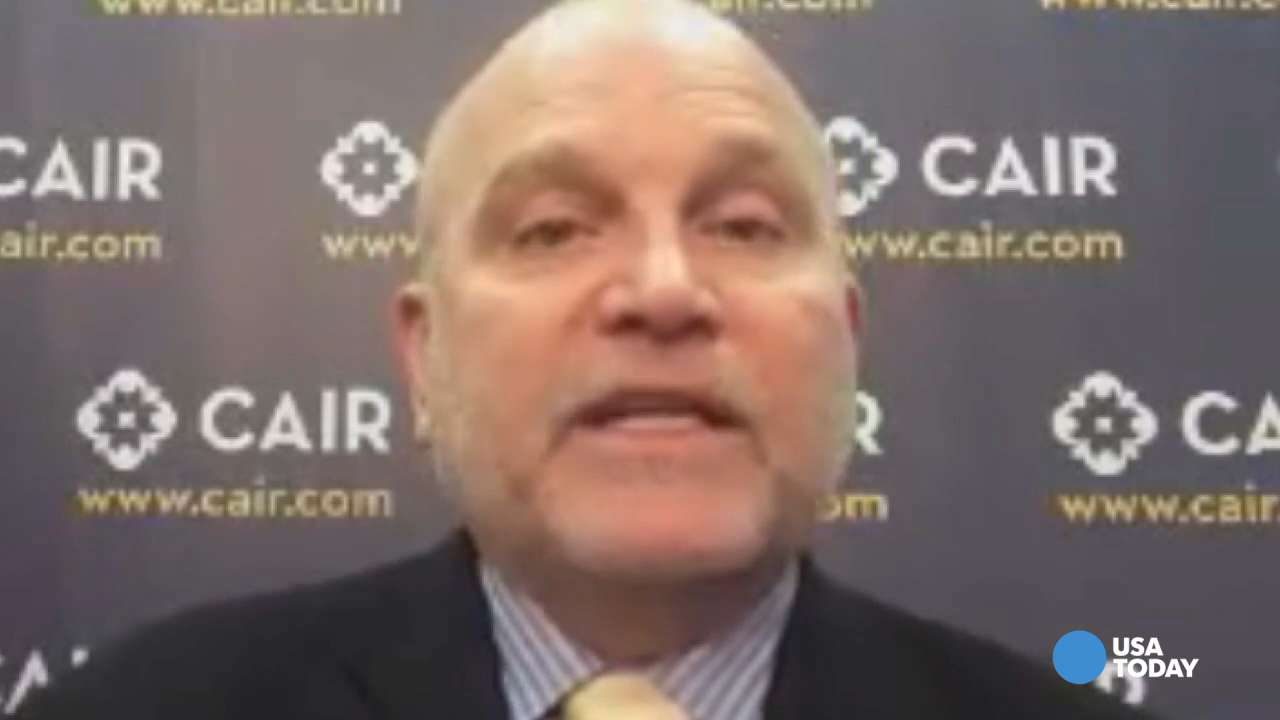 A spokesman for the Council on American-Islamic Relations, the nation's largest Muslim civil liberties group, says 'Charlie Hebdo' has every right to publish what they want, but Muslims have the right to peacefully object.
VPC
CommentsWrite a Reply or Comment: