The Last 30 Years, As Told By Newspapers – Huffington Post
What would history look like if told by newspapers? What does it look like to scroll through 30 years of history on one page?
To glance at the past from a new perspective–one told by the media– we took one newspaper page from each year for the last 30 years. The newspapers we chose do not reflect our favorite publications nor do they necessarily show the most important story from that year; we just wanted to give a flavor of what each year was like.
1984
Princess Diana brings newborn Prince Harry home:
1985
At least one case of HIV is reported in every region of the world, and some insanely horrible reactions ensue:
1986
The space shuttle Challenger explodes: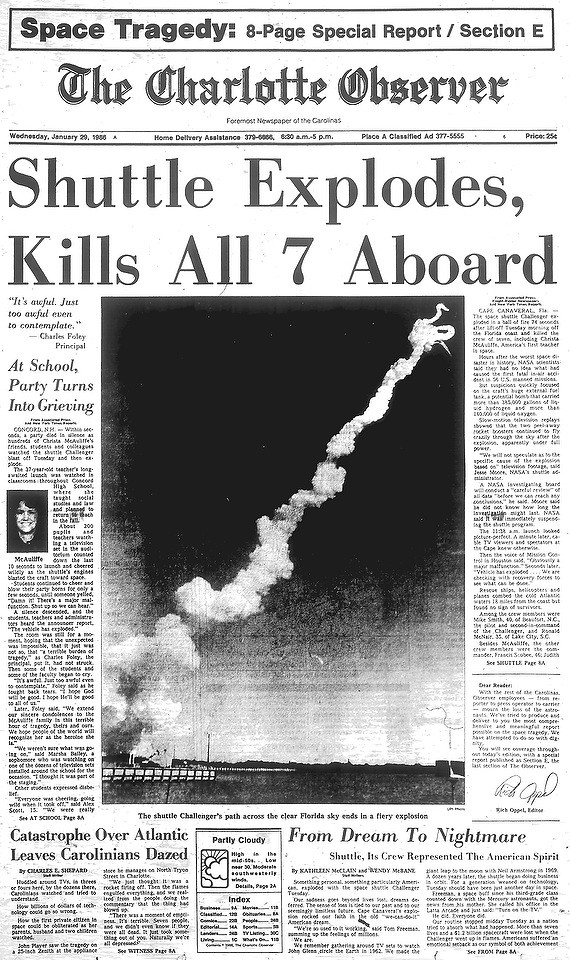 (THE CHARLOTTE OBSERVER)

1987
"Black Monday"– The Dow Jones Industrial Average has the largest daily percentage drop in US stock market history: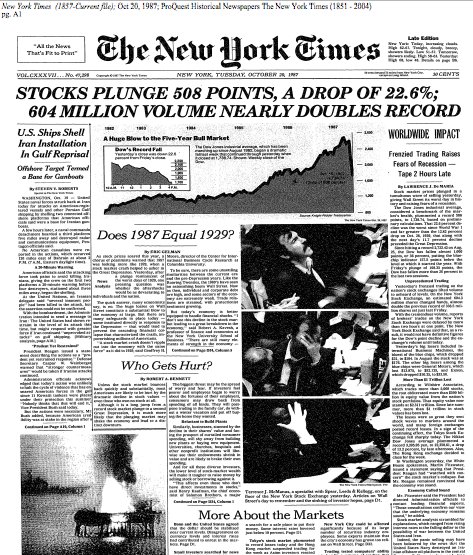 (THE NEW YORK TIMES)

1988
Concerns grow over terrorist attacks at the Olympics in South Korea: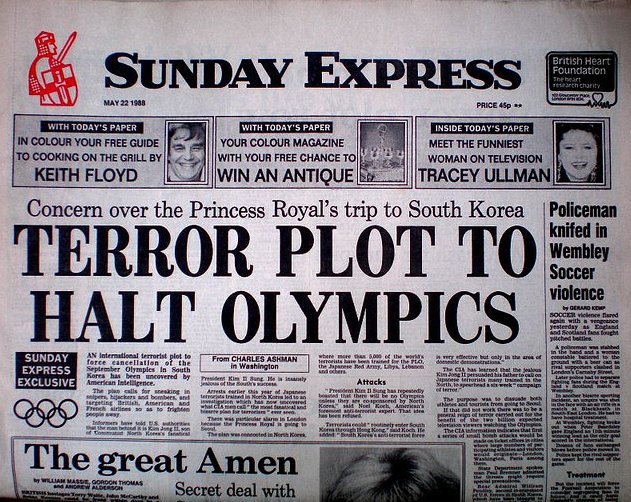 (FLICKR)

1989
The Berlin Wall comes down:
1990
Nelson Mandela is released from prison after 27 years, later becomes South Africa's first black president:
1991
Operation Desert Storm:
1992
Bill Clinton is elected as the 42nd President of the United States:
1993
Michael Jordan leads Chicago Bulls to 3rd straight championship: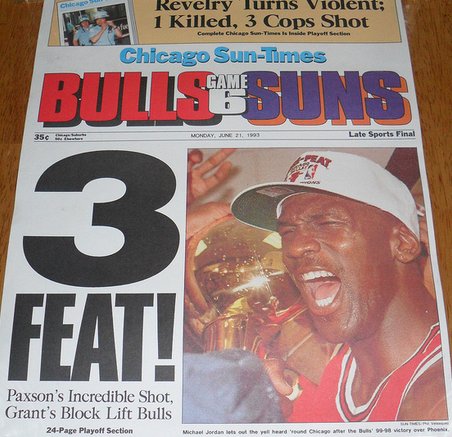 (FLICKR)

1994
O.J. Simpson is detained after running from police in the infamous white Bronco chase: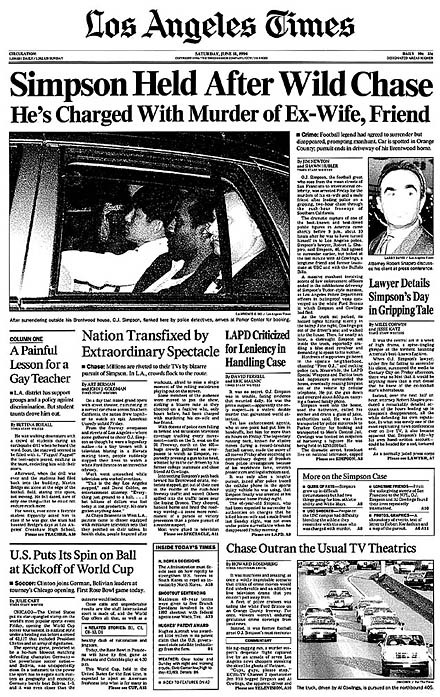 (THE LOS ANGELES TIMES)

1995
The United States federal government shuts down: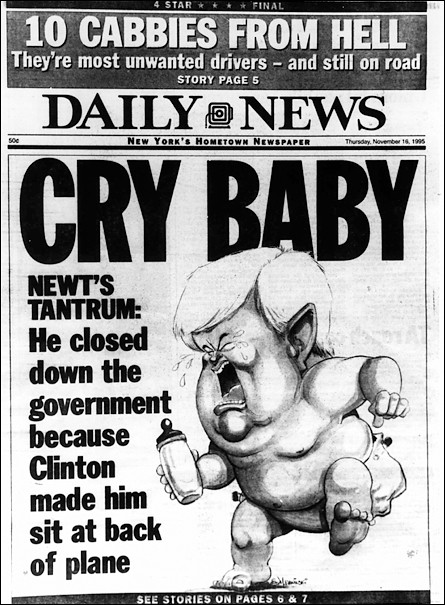 (NEW YORK DAILY NEWS)

1996
Historic blizzard hits the Northeast: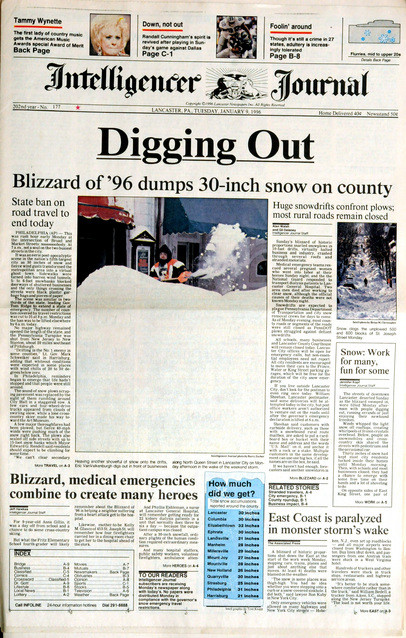 (LANCASTER ONLINE)

1997
Princess Diana dies in car accident: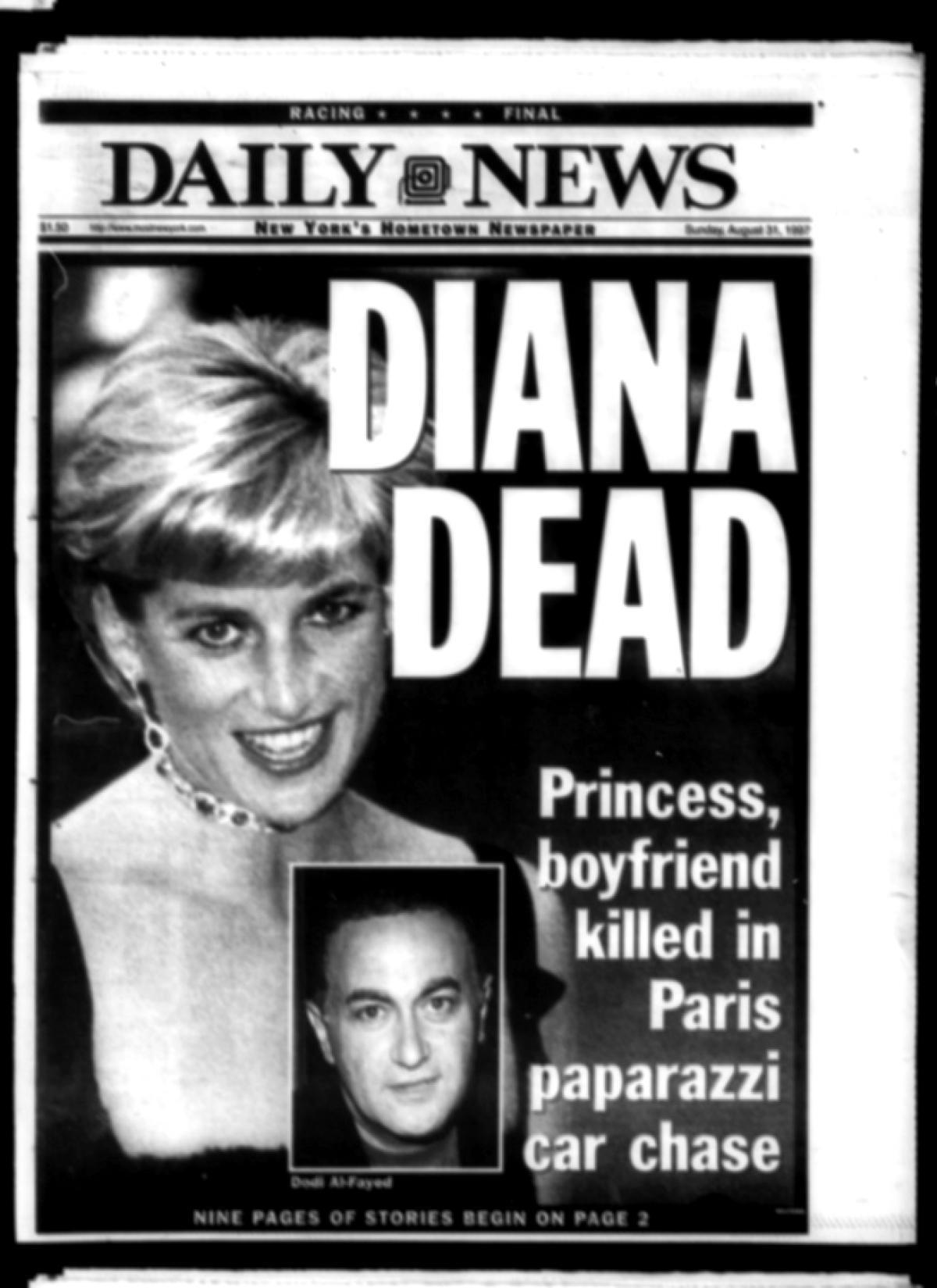 (NEW YORK DAILY NEWS)

1998
Y2K scare: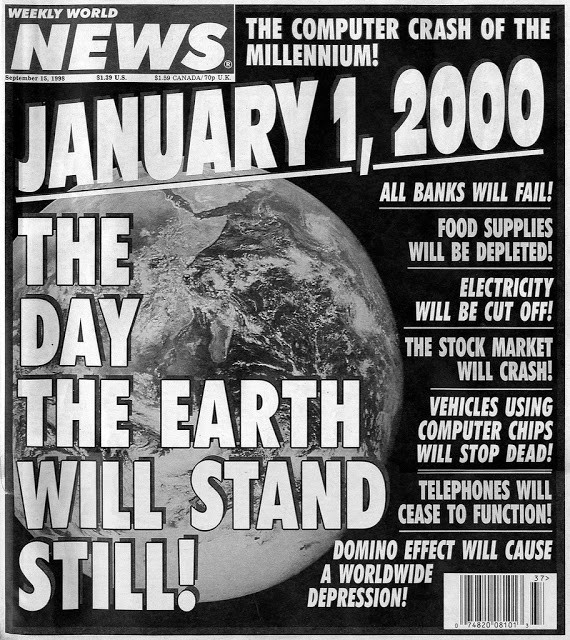 (Note: Weekly World News was an almost-entirely fictional tabloid)


(LEXICOLATRY)

1999
Columbine High School shooting massacre:
2000
George W. Bush is elected President…and then again after the Florida recount controversy:
2001
The World Trade Center attacks of September 11th: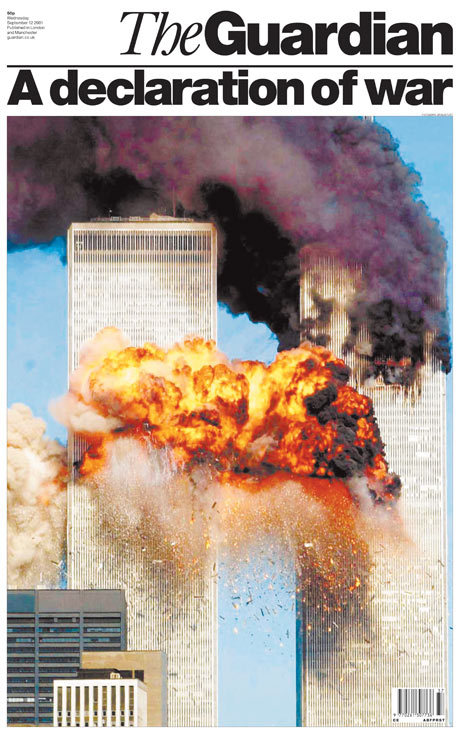 (THE GUARDIAN)

2002
The Beltway sniper attacks take place over three-week killing spree: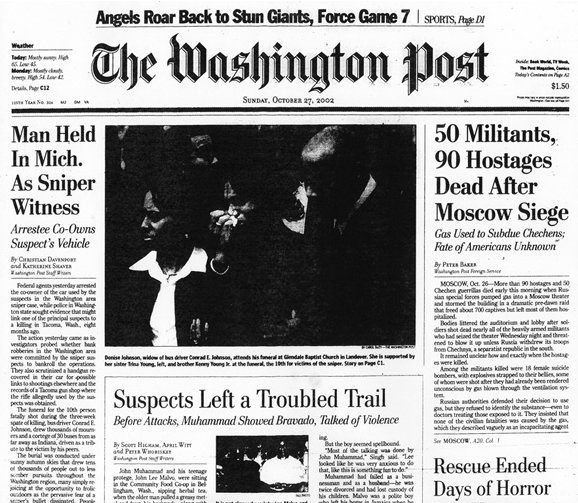 (THE WASHINGTON POST/MEDIA MATTERS)

2003
Space shuttle Columbia explodes: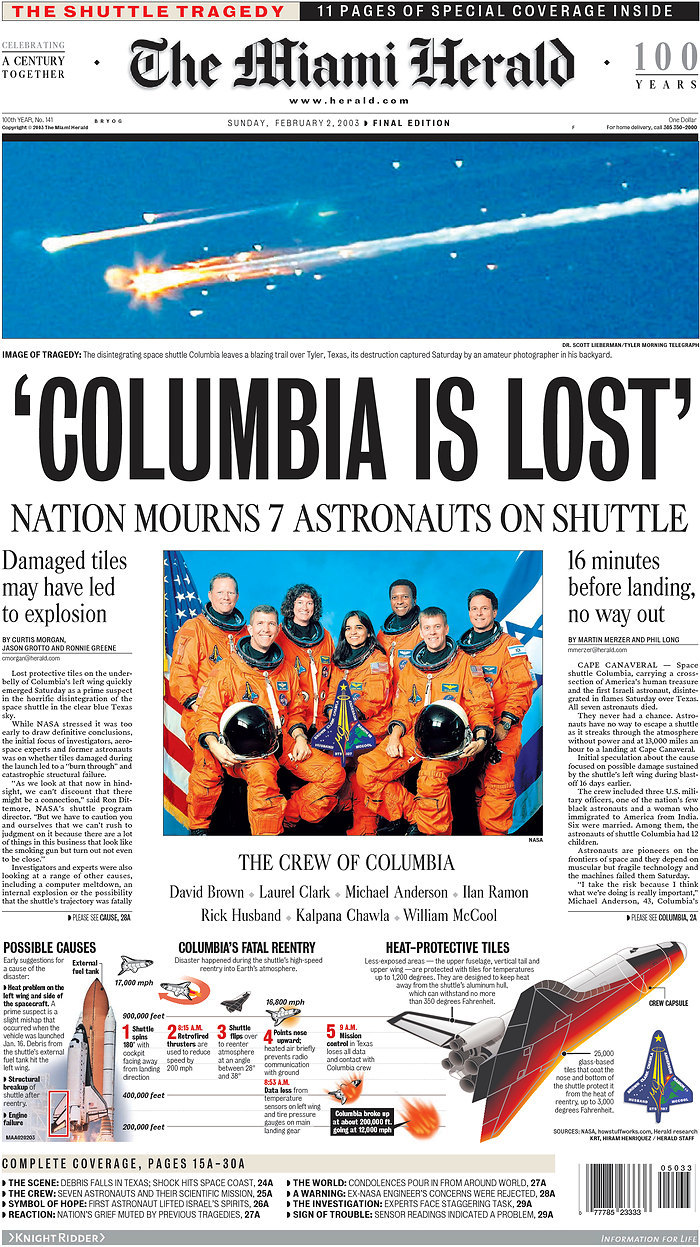 (NEWSEUM)

2004
New Paltz mayor marries some 25 same-sex couples; Massachusetts becomes 1st US state to legalize same-sex marriage:
2005
Hurricane Katrina hits: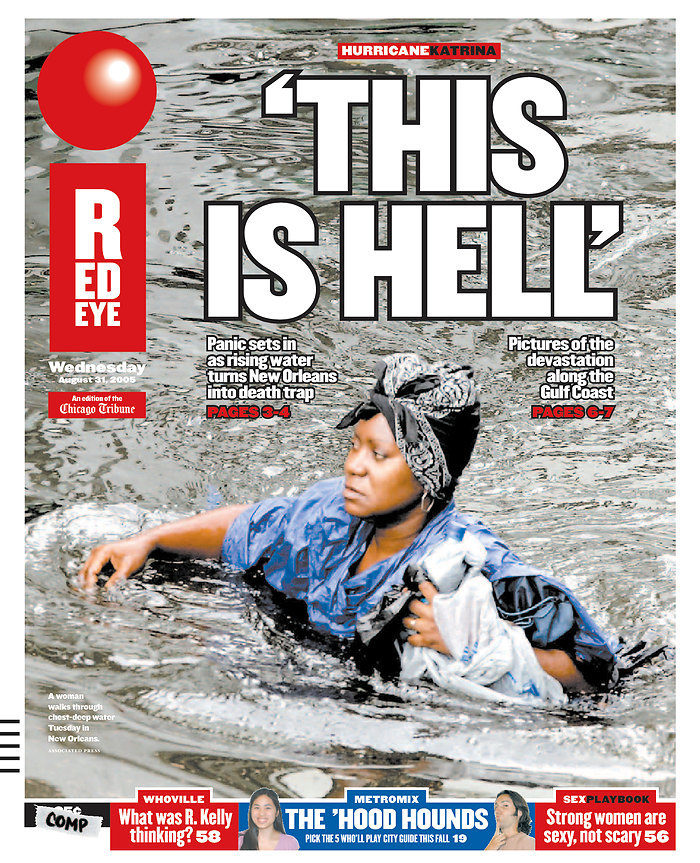 (NEWSEUM)

2006
Steve Irwin, "The Crocodile Hunter," is killed by a stingray barb: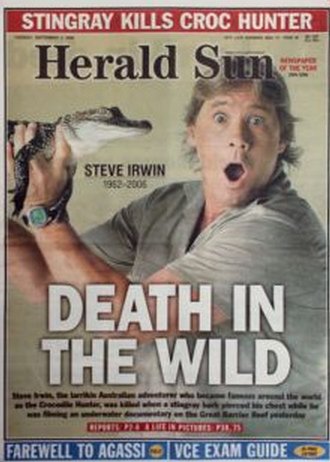 (HERALD SUN/HUB PAGES)

2007
Barry Bonds breaks the record for most home runs:
2008
President Obama becomes the first black president of the United States: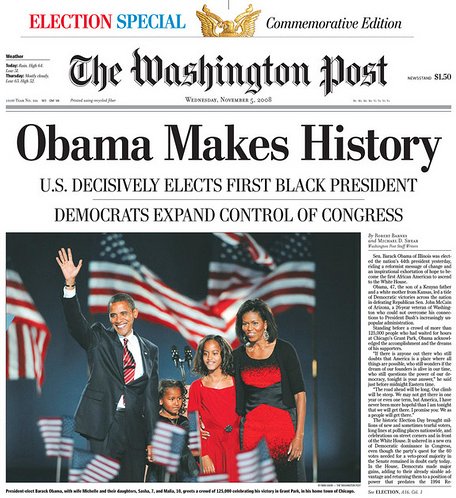 (FLICKR)

2009
Michael Jackson dies: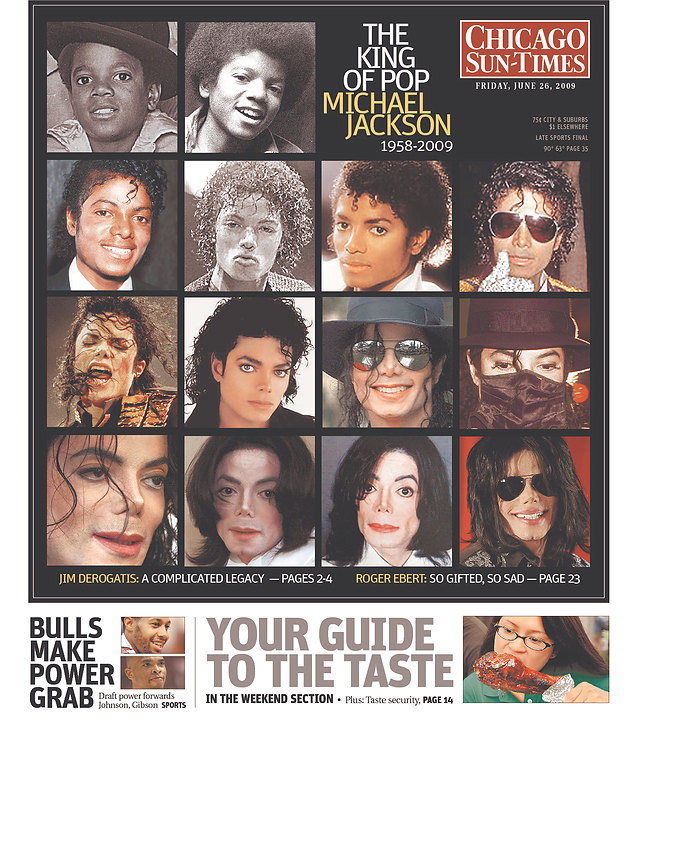 (NEWSEUM)

2010
President Obama signs the Patient Protection and Affordable Care Act: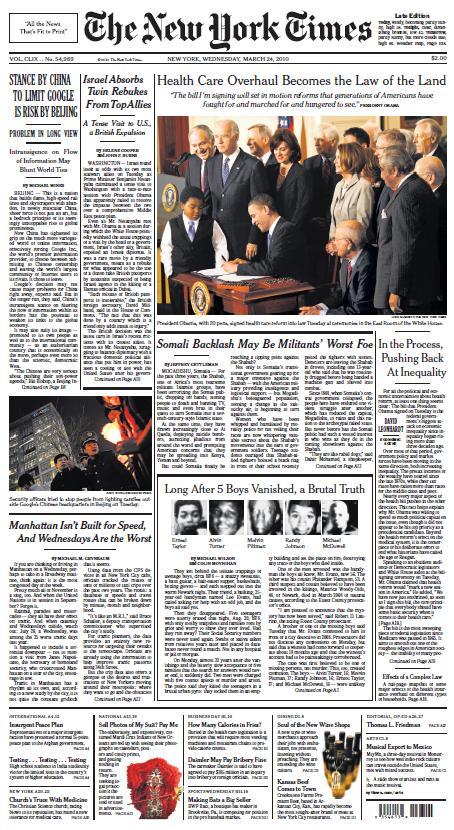 (THE NEW YORK TIMES)

2011
Osama bin Laden is killed: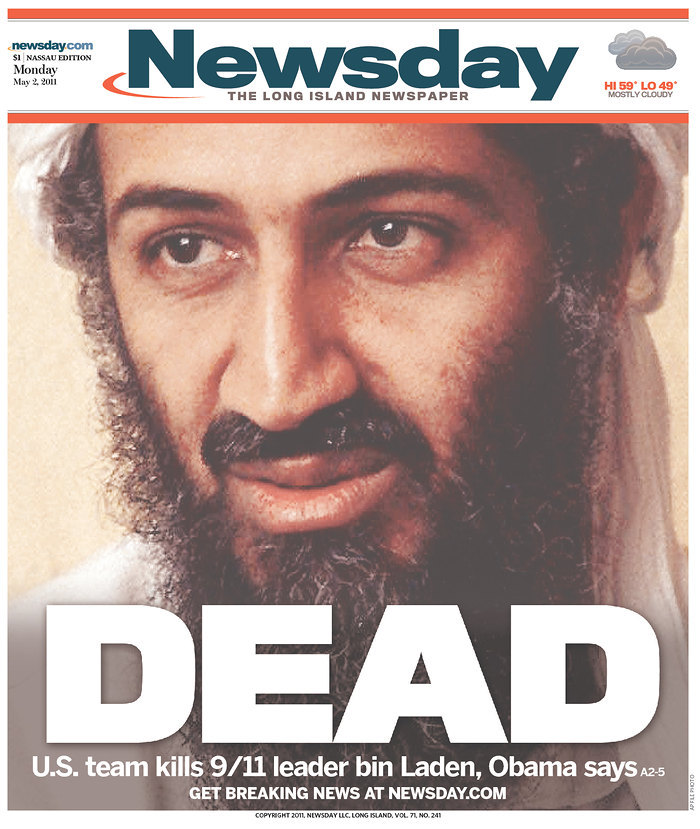 (NEWSEUM)

2012
Gunman kills 12 people in Aurora, Colorado movie theater shooting: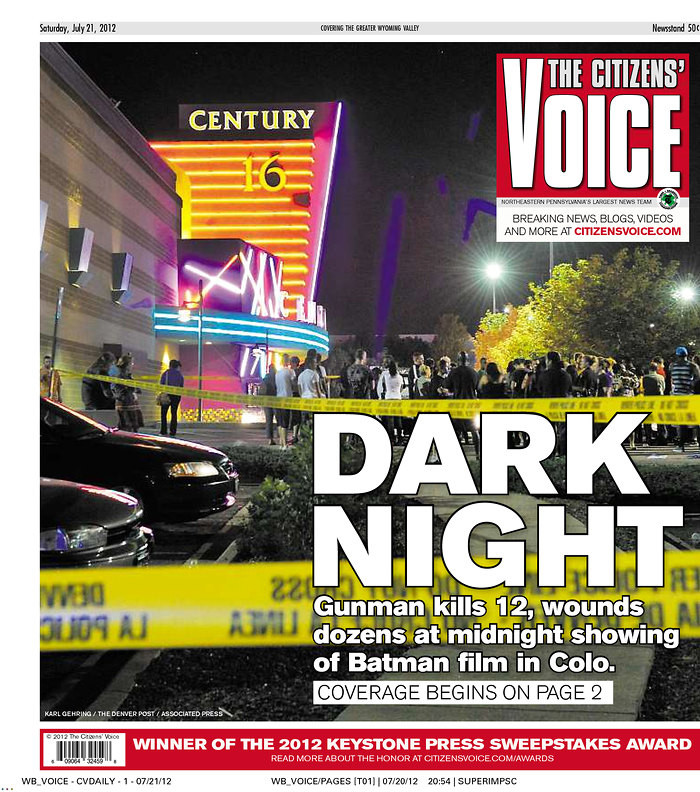 (NEWSEUM)

2013
Supreme Court strikes down Defense of Marriage Act (DOMA):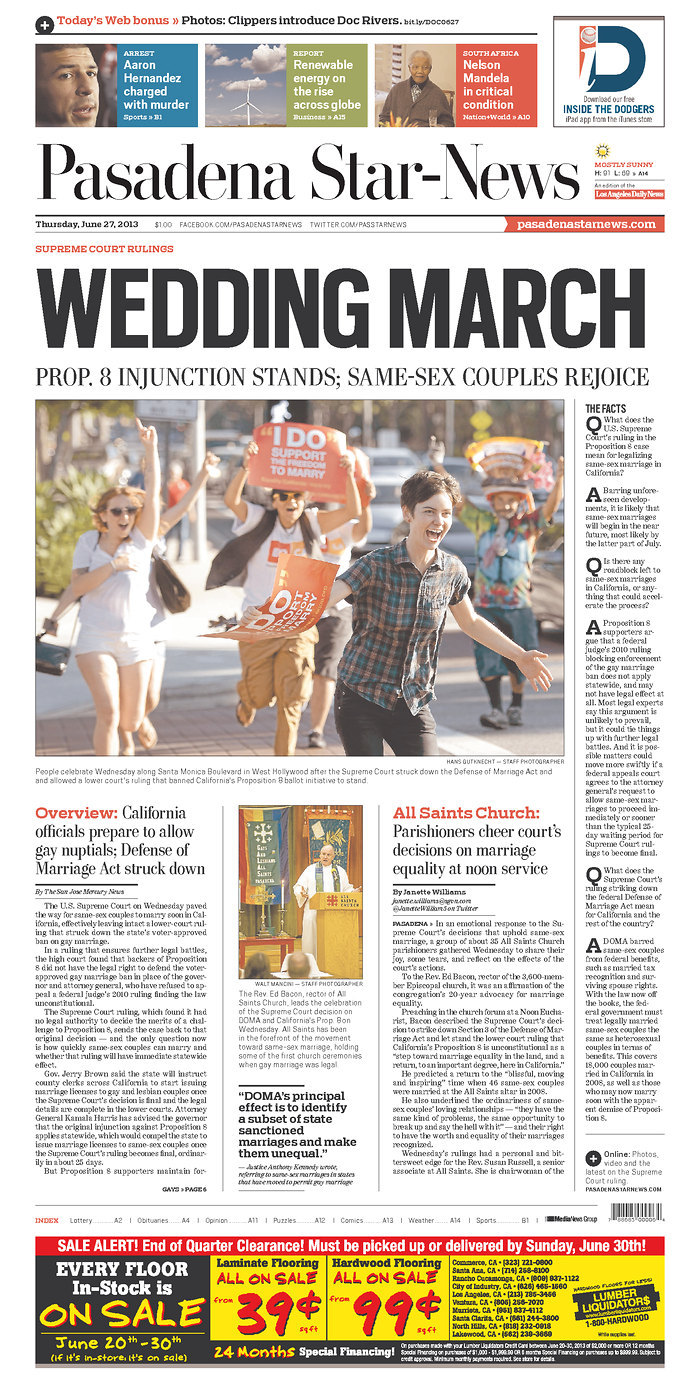 (NEWSEUM)

CommentsWrite a Reply or Comment: