Debate: NASCAR's burning questions – ESPN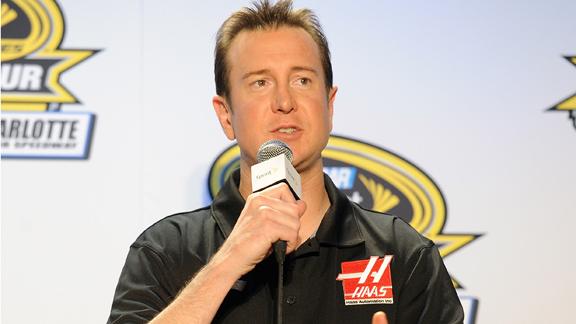 Turn 4 TV: Memorial Day Double
NEXT VIDEO
Our experts weigh in on four of the biggest questions in NASCAR this week:
Turn 1: Have you ever witnessed a Bristol race when there were (seemingly) no hurt feelings when it was over?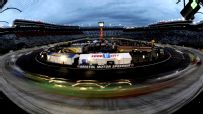 Ed Hinton, ESPN.com: No, and the peachy-creamy ending Sunday is probably going to damage Bristol's rough, tough image even more among fans. They missed the wrecks that used to cause the off-track confrontations, and now they're not even getting any harsh postrace words to chew on. Next thing you know, Bristol might start demolishing some of those 160,000 seats under some sort of excuse such as more creature comforts for fans. Which would disembowel Bristol's image even more. For decades I often described Bristol as "the little hellhole in the Smoky Mountains." No more. Alas, no more.
Brant James, ESPN.com: There were a couple of grumbles, but when Michael McDowell-on-David Ragan violence is the height of titillation, you know things have calmed at Bristol. A new tire compound seemed to yield so much grip and opportunity to race multiple lanes — even with heavy marbling in the high line — that a demolition derby wasn't needed to advance. With the rave reviews the race was receiving during and after, maybe the "Last Great Colosseum" has seen its last gladiatorial combat.
Ryan McGee, ESPN The Magazine: The only other times I can remember leaving without anyone fighting was when we were in similar situations weatherwise and everyone was too focused on getting the heck out of there to stop and fight. And if Matt Kenseth hadn't come back to lead (and then have another problem), perhaps we might not have had such a pleasant farewell this time, either. Twitter turned on Timmy Hill as if he had admitted to pushing Julia Roberts down a flight of stairs … and this was after he had apologized and taken full responsibility!
John Oreovicz, ESPN.com: Can't say that I have. Maybe the drivers were just ready to get home quickly after a long day. Or perhaps the malfunctioning caution lights extinguished the drama that was about to unfold over the last two laps. In any case, it won't go down as a Bristol classic.
Marty Smith, ESPN Insider: Why would anyone have reason to be angry after that race? Remember what Dale Earnhardt Jr. said about the post-rain Daytona 500? That the drivers demanded and expected a lot of one another, that they were putting cars and competitors in difficult positions with the expectation and understanding that this is the highest level of American motorsport, and this is how it should be on the biggest stage? Well, they did it again. That Bristol race was great. Three-wide. Physical. But fair. Mishaps by contenders Sunday evening were generally self-inflicted: Jimmie Johnson had a right-front tire issue. Kevin Harvick had an oil line. Matt Kenseth's handling went away, and he "felt like a high school kid in his first race." Earnhardt had a left-front shock issue. Kyle Busch led 73 laps but spun out, and brother Kurt hit the wall trying to avoid him. Aside from Timmy Hill blasting Kenseth "at about 4,000 miles an hour," Kenseth joked (sort of), no one really dumped anyone else. No reason for hurt feelings. And no reason to care that there were no hurt feelings. Again, the race was great.
Turn 2: After racing at Phoenix and Las Vegas, NASCAR came east to Bristol before going back west to California this week. Does NASCAR need to adjust this part of the schedule?
Hinton: Yes and no, but mostly yes. Because teams have plenty of haulers and drivers have private jets, crisscrossing the country isn't the logistical nightmare you might think. But it's still more expensive. I've always thought NASCAR should take advantage of the usually better weather out west between Daytona and the true spring in the East. But they don't seem to care. If Bristol has been persnickety about keeping its March date, maybe the lousy weather and lousier attendance will change the minds of Bruton Smith's managers on the scene.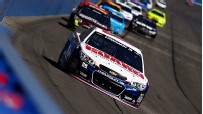 James: Yes. There should be some concern about saturating markets or regions during a certain portion of the schedule, especially with the ticket-buying fan base so fickle in recent years, but this one is easy. No one could have enjoyed sitting through the frigid downpour at Bristol. Fans or teams. And no team can relish two West Coast slogs so close together. Consolidate, edit. NASCAR is in need of some of that in many ways, and bunching Las Vegas and Phoenix, and Bristol and Martinsville would be a painless first snip.
McGee: Yes. The cross-country thing seems a little nuts, but I do think the teams need to come back east after two weeks out west. The biggest issues to me are that the Vegas and Fontana races are too close together and this Bristol race needs to be later in the schedule. Sorry, but mid-March in East Tennessee isn't spring, it's still winter. This race used to be the last weekend of March/first weekend of April, but has slowly migrated back.
Oreovicz: It certainly doesn't make logistical sense to add what looks like an unnecessary 4,800-mile round trip into a span of three Western races over four weeks. Conventional wisdom would minimize cross-country travel, so there must be some marketing-driven rationale behind this difficult schedule.
Smith: Yes. Absolutely. Everyone is completely exhausted. It's Week 5. It's one of several changes that needs to happen for 2015 and beyond. And based on what I've heard from inside NASCAR, expect notable schedule changes beginning next season.
Turn 3: In the past three weeks, no Nationwide Series points-eligible driver has finished better than fifth. If you were running NASCAR, what, if anything, would you do with the Nationwide Series?
Hinton: I would do nothing. Absolutely nothing. It is what it is. We've been through this 10 gazillion times in this Turn 4 exercise alone. The answers are always the same: We journalists think Nationwide should be totally developmental, no Cup drivers allowed. Tracks and sponsors demand the big-name Cup drivers in the races. They're not going to turn loose. I disagree with the idea that the whole thing isn't worth running anymore. You have to have some developmental levels — even if that means developmental drivers fighting for fifth and worse. Sponsors pay for the series, and young drivers do get to slug it out in midpack.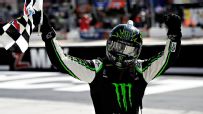 James: Ideally, I would steal the idea of Dover Motorsports CEO Denis McGlynn and get rid of it. Though NASCAR's supposed top-tier developmental series has produced some fine young talent recently — in Austin Dillon, Kyle Larson, and with Dylan Kwasniewski and Chase Elliott in progress — it doesn't produce enough and has the feel of Triple-A baseball. The nuclear option destroys a lot of teams and sponsors and true prospects, however, and that's unfair. So, unless there is a way to better emphasize the truck series as a developmental rung, NASCAR is stuck with Nationwide as it is. Limiting moonlighting Cup drivers from entering de-emphasizes it as a viable marketing tool for tracks and sponsors.
McGee: This series is broken, plain and simple. I still think the best move is to put a cap on the number of races a driver who has declared full time in Cup can run. Let's say a dozen. I realize promoters and team owners say they can't drum up sponsor or fan interest without recognizable names, but guess what? They aren't exactly raking in the cash or the ticket buyers as it is right now.
More from ESPN.com

An icy rain out of nowhere and a mystery last-lap caution led to a head-scratching finish Sunday at Bristol Motor Speedway. But Carl Edwards will take it. Story
---

From a crash in practice to a crash on pit road, a lot went wrong for Danica Patrick at Bristol, but she persevered for an 18th-place finish. Story
Oreovicz: Maybe create more separation in speed and difficulty between Cup and Nationwide. You never see Formula One or IndyCar drivers step down to GP2 or Indy Lights because it truly is a step down. Nationwide is too close to Cup, and too good of an opportunity for Cup drivers to get track time and make a few bucks. Maybe it's as simple as NASCAR making Cup drivers ineligible for Nationwide prize money.
Smith: I feel like we answer this question every week. At this point, the only way anything is going to change is to completely outlaw Cup drivers to run Nationwide. But that would destroy the league, really, because many of the series' team and league sponsorships are tied up in Cup personalities. Therefore, many NNS sponsors opt to pay a far lesser sum for similar point-of-sale likeness usage rights of Sprint Cup superstars. If you're Hellman's Mayonnaise or Ragu spaghetti sauce and you can slap Dale Earnhardt Jr.'s smile on your jar or can, and pay a fraction of what Mtn Dew pays for the same smile, why wouldn't you? If you're Hunt Brothers Pizza and you can leverage Kevin Harvick in a similar method for less money at point-of-sale than Budweiser can, why wouldn't you? So what to do? Eliminate that opportunity for those companies by banning Cup drivers in Nationwide? How, in today's NASCAR, does that make any sense? It doesn't. Because the business model doesn't promote it right now. The true health of the NASCAR Nationwide Series at this moment is based on Cup driver involvement. Just is. It's about finances. Are Cup drivers "stealing" opportunities from young drivers? That's almost impossible to say. What owner is going to accept losing money to groom a young driver these days? Not many. If any. It's a multilayered, difficult situation.
Turn 4: Was Sunday's 1-2 finish a sign that Roush Fenway Racing has turned a corner, or is it still lagging behind?
Hinton: Well, Carl Edwards had flashed some competitiveness in earlier races. Throw in Penske Racing's performance this year — Brad Keselowski has a win, two third-place finishes and the lead in the points — and it appears Ford Motor Co. is turning a corner. As for Roush specifically, we can assume the Ford turn is taking Roush along.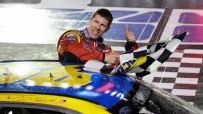 James: It was a sign that Ford as a manufacturer is coming on, with Richard Petty Motorsports' Aric Almirola and Marcos Ambrose joining winner Carl Edwards and runner-up Ricky Stenhouse Jr. of RFR in the top five. Team Penske had held the banner for Ford entering Sunday, with Brad Keselowski a winner at Las Vegas — and currently the points leader — and teammate Joey Logano also amid a strong start. Ford has split the four race wins this season with Chevrolet after winning a total of six last season. Whether it's a modified nose on the Fusion or engineering breakthroughs after disappointing Daytona tests, Ford seems to be on to something.
McGee: RFR's bread and butter will always be intermediate tracks. Same goes for anyone who wins a Sprint Cup title as the schedule stands right now. So, yes, Bristol was a great sign for Roush and all of Ford Racing. But until they show me something on the big ovals, I'm not sold yet. Now that Edwards has his win and is essentially already in the Chase, he has plenty of time to get up to speed.
Oreovicz: They haven't shown any sign of being regular front-runners on a consistent basis. Roush must be encouraged to have Carl Edwards probably locked into the Chase with a win, and a career best finish for Ricky Stenhouse Jr. But as a whole, Team Penske has looked like the most competitive Ford outfit so far in 2014.
Smith: Roush has really talented drivers, but something is lacking. It's not significant, but it's noticeable. Carl Edwards and Ricky Stenhouse Jr. were hooked up as the race progressed at Bristol, but Roush is behind on intermediate tracks. Edwards had a top-5 finish at Vegas, but only because his crew chief made a good pit call. Greg Biffle is MIA. There is work to be done. But that's the beauty of the new Chase for many of these teams: All it takes is one great day and boom, you're racing for a title.
CommentsWrite a Reply or Comment: Cancel reply
About Us
Free Shipping
If your order is $35 or more, you may qualify for free shipping. With free shipping, your order will be delivered 5-8 business days.
Contact Us